Our Freight Shipping Services From China to France
Throughout the years, our China-France transportation division has managed to develop service agreements with the most prestigious air and sea carriers. This allows us to offer the cheapest and fastest way to ship from China to the France and the secure space availability when transporting your cargo.
We use our expertise to handle your transportation so that you may develop stronger relationships with your Chinese suppliers and customers.
Air Freight From China to France
Sea Freight Full container load from China to France
We offer ocean freight service From China to the France in 20ft, 40ft and 45ft container. Our ocean transportation service from China to the France covers all the major ports: Shanghai, Shenzhen, Ningbo, Qingdao, Guangzhou, Xiamen and Hong Kong. We offer door to door, door to port, port to door and port to port transportation services from China to France, depending on your specific needs.
The transit time to ship a container from China to France is estimated 23-30days from port to port . The number of days will vary depending on the required service route and sailing schedule. With our door-door service you will be able to have your cargo delivered to different inland cities, such as Paris, Lyon, Toulouse, Nice, Nantes, Montpellier, Strasbourg, Bordeaux, Lille, and many others. Depending on the destination city , we will transport your cargo via the most convenient ports in the France such as Le Havre, Port of Marseille Fos.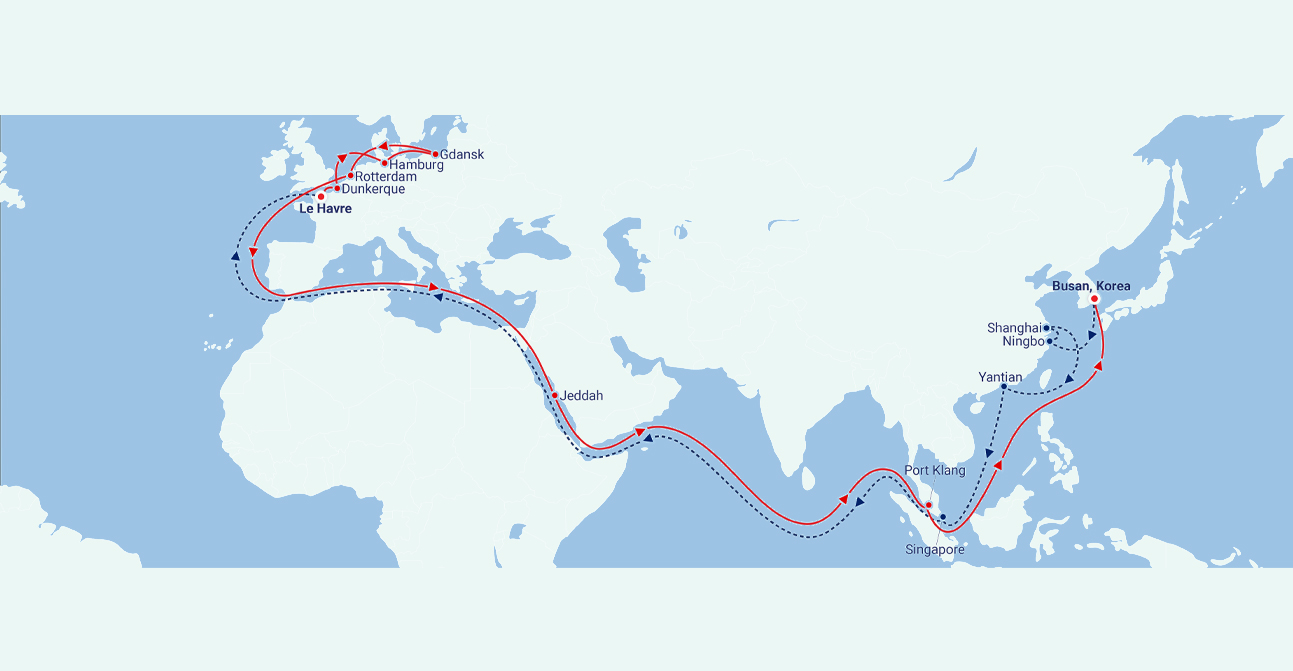 No Matter What Shipping Challenge, We Have a Solution for You, Get a Quote Now!